Unit 6: Grade 11/12 Technological Design - Robotics - Robot Assembly
This unit will finish the robot assembly by adding further supports, fasteners, and any other unfinished components. Rendering and drawings will also be looked at for communication, presentation, marketing.
Course Units and Descriptions
Use this table for an overview and navigate to each of the course unit pages.
Unit
Description
Review course outline for more details
1
Careers & Safety- Intro, computers, organization, and research career
2
Engineering Communication- Technical sketching, ortho-ISO, custom ortho, and robot design
3
Structure and Materials- Materials & measurement, joints, frame, and 3D model
4
Driven Mechanisms- Gears, gearbox to wheel, drive train, and 1st function
5
Functions and Integration- Body base, pneumatics, 2nd and 3rd function
6
Robot Assembly- Robot build, function supports, drawings and presenting
7
Marketing and Portfolio- Web authoring, portfolio and presentation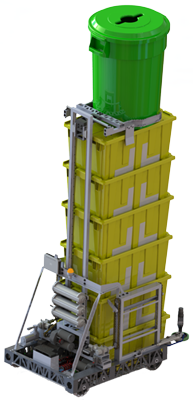 Unit Content Activity Quick Links, Click to Jump to Specific Activity!
Unit 6, Act. 1: Assembly Supports and Finishing Up
Situation:
Now that the robot is almost done with all major functions and components, final support brackets and any other items can be finished here.
Problem/Challenge:
Review robot for additional supports between functions and weak spots. Any areas that can be further lightened without compromising the strength may also be considered. Some minor updates to functions and design may also need to be made after doing some virtual testing in key areas of concern.
Investigation/Ideas:
Considerations
Looking closely at key components and their operation, placement, and possible improvements should be considered
Strengthen and reinforce weak points with added material and/or brackets
Remove necessary material weight if possible
Check that all fasteners have been placed
Customization and look improvements
Create/Construct:
Major Steps
After reviewing assembly:
Clean up any stray files, delete extra files and versions not needed and ensure sub-assemblies, files, and folders are organized with no warnings or issues
L brackets will need to be made for elevator intake to add strength to tote box opening
Align adjust elevator shafts and connect shaft couplings
Removing material on base frame could be done to reduce weight
Design and add protection over back controls to protect electronics
Team number/name can be worked into key locations either adding material and/or removing material
Evaluation:
Evaluation points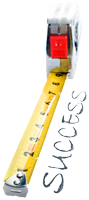 Evaluation Breakdown Component Descriptions
Marks
Always double check that you have completed all components for full marks.
Final Assembly - Folder/files, organization, mates, and design
50