Unit 1: Grade 11/12 Construction Safety, Shop, and Practice

Welcome to the the grade 11 & 12 Construction course. This 18 week course introduces students to general construction with a focus on electrical. Students will learn about wiring joints and connections, blue prints, roughing-in wood construction, trade related skills and related knowledge, advanced residential circuits and device connections, building and hydro code, calculations, and construction troubleshooting. This unit will introduce you to the course - general Construction, room resources, class routine, general safety, and individual task tracking.
Course Units and Descriptions
Use this table for an overview and navigate to each of the course unit pages.
Unit
Description
Review course outline for more details
1
Safety, Shop, and Practice - intro, safety, tools , machines, projects, and reporting
2
Technical Drawings and Circuit Theory - reading drawings, code, and wiring ccts
3
Wire Joints, Devices, and Wiring - wire, joints, elect. devices, and wiring methods
4
Building Foundation to Finish - concrete base, carpentry, electrical, plumbing, and drywall
Unit Activity Breakdown Format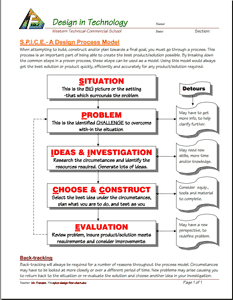 You will notice each unit activity below is broken down into five subtopics using

SPICE, to guide and help you through the project and assignments related to the unit activity:
S

ituation - This is the introduction, big picture, or you can think of it as the setting of story/novel

P

roblem/Challenge - What must be resolved or completed, i.e. what you will need to accomplish

I

nvestigation/Ideas - includes gathering ideas, research and organizing information to help create, construct, and/or complete the Problem/Challenge

C

reate/Construct - take your best idea and complete and/or build the needed solution

E

valuation - did the Problem/Challenge above get resolved and/or completed

Unit Content Activity Quick Links, Click to Jump to Specific Activity!
---
Unit 1, Act. 1: Course Information, Organization, Shop, and Safety
Situation: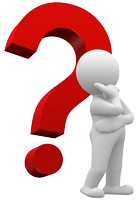 Class of students starting a new course-rotation to learn about woodworking
Problem/Challenge:
Getting familiar with what the course is all about, class routines, expectations of the course and the teacher, general administration of class, and safety are all important issues to know and understand, so that the learning process can begin.
Investigation/Ideas:
The following is list related to this course and should be reviewed by students: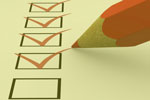 Course Details
General Safety
Detailed Safety Issues
Shop/room Layout
Shop/room Resources
Emergency Procedures
Expectations
Evaluation
Class Policies
Routines
Attendance and Lates
Moodle Log-in
It is important that students feel comfortable with the above points and should know what is happening in the course.
Create/Construct:
Start by organizing your school equipment and supplies for taking and storing your notes. Review the course outline and class routine, write down any questions you have about the course, requirements, or responsibilities you need to be clear on.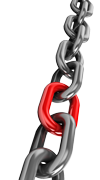 Intro Links and Resources
The following list of links are details that students are to review, after going over them in class: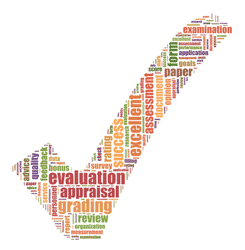 Evaluation:
Although these are not heavily weighted, they are important project assignments that will benefit you throughout the rest of this course
Evaluation Breakdown Component Descriptions
Marks
Always double check that you have completed all components for full marks.
Survey - Answer all 7 questions fully
10
Course Outline Signed - Take home to show your parents and get signed by parent
5
Tech Info - Filled out with weight %, 10 course components, and two peer contacts
10
Total Marks
25
If you feel comfortable that you know all the details of the class/course details, you are ready to move on to the next activity. Be prepared to be able to write a quiz on the above details.
Unit 1, Act. 2: Safety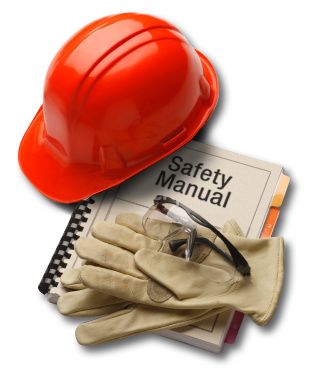 Situation:
Safety in a shop environment is of paramount importance. Knowing how to use tools, machines and equipment and proper procedure is key to being safe. The more you are aware of the dangers, the better chance you have of being safe and avoid injuries
Problem/Challenge:
Review all information on tools, equipment, and related procedures prior to an active demonstration by the teacher and by each student in order to be checked off on your safety passport. Once checked off by teacher, you will be allowed to use the tool or equipment for completing shop class work.
Investigation/Ideas:
Looking at basic

hand tools in the shop is a great start to using them safely with assigned tasks. Below are some related link resources and handouts to review and shop support in order to be safe when using them:
Create/Construct:
As we progress through-out the course you will be introduced to different hand tools, power tools, machines, and equipment as needed. The following outlines the process you can expect with each of them:
General Introduction
Specific Details
Safety concerns
Dangers
Teacher Demonstration
Student Demonstration
Evaluation:
Ensure that you feel comfortable with the tool/equipment that was reviewed and ensure that you have had your safety passport signed off/checked by teacher. With all tools and equipment it is important prior to use; to get permission from the teacher, you are physically and mentally fine, and observe that it is safe to use.
Unit 1, Act. 3: Individual/Group Projects, Organization, and Clean-up
Situation:
As we learned in the previous activity, safety is very important. For this reason before we start using the shop, we do a little organizing through-out the shop which will help us get familiar with where materials, tools, and equipment are kept. Depending on the shop(s) current condition will determine what needs to done.
Problem/Challenge:
In small groups you will be assigned a tasks to complete and then report back to the teacher and class to share what has been completed and learned. The intent is to familiarize yourself with the shop, available materials, tools, and equipment while ensuring it is safe, organized ready to use. This may involve double checking hand tool cupboards, taking previous projects, organizing material supplies, etc. You will also be tracking your work using a

task report sheet, of which will be used for several other projects through-out the course.
Responsibilities include:
Clean-up
Organization
Familiarization
Broken or damaged
Report to teacher and class
Investigation/Ideas:
As this is a public area, it must be kept clean and safe. cleaning up may require a some effort. It is always important to keep work areas clean so that there is no safety issues such as tripping cords, material on floor, etc. Generally this is a responsibility of everyone to keep work area's always clean, and when finished at the end of each period to put your tools, and loose materials back where they should be.
Being organization while working on projects will make it easier to find the things you need quickly. There are a lot of advantages to keeping organized:
For some people, keeping organized, clean, and safe working environments is a natural habit. If it is not, then it is something that must be re-enforced until it does become habit. It is sometimes very easy to be lazy and leave it for the next person, but this just causes a negative unsafe working environment for all, so do your part and take the initiative.
It will be important for you to familiarize yourself with

task report sheet so that you can fill them out properly. This sheet will give you the opportunity to earn marks in an individual hands-on activities and report on not only work done, but also what you have learned, and what new insight you have gained. Three areas of each project task are the responsibility of you the student to communicate. The three areas in detail, which are will be related to the project/task are:
Knowledge and Understanding - what did you learn, did you make an effort to learn something new?
Skills and Experience - repeating a process that improves your abilities hands-on
Attitude and Insight - after learning new information and applying it in a hands on environment, what are your thoughts, hopefully you have been able to gain new insight and thoughts about a process, idea, object, etc.
Here is a sample task report showing the major components filled in and complete with the project task being computer related in this case. This sample is very detailed and full to show you all aspects. The process format of this report is based on another common document commonly used in Technology Design to get from an idea to a final working solution called SPICE.
Create/Construct:
Familiarization of the shop, tools, and materials make working on projects easier, as you know where everything is. This way while working on your projects, you can concentrate on just the project and it's process improving learning skills and experience with that project. Using the following information sheet in class, take some time to get to know the shop.
Once the basics of the shop are known, we can now start on some individual group tasks related to the shop in general. Each semester leaves the shop with finished projects that need to be pulled apart and also require clean-up and organize our working environment. There are usually some small custom group projects in the school that will need to be done, such as shelving, table repair, etc. In order to track who does what and how much gets done each is required to fill out a

task report which will lasts for a week. This recording/writing is not meant to be a lot of work, try to keep it simple to the point. There are a few lines of information to be filled out on each individualized project task, a couple of lines daily, and some conclusions. See sample task report
Evaluation:
As you work on each task you are to fill in a couple of line showing what you have completed that period. Each period you will have some time at the beginning of class while the teacher takes care of administration and at the end of the period after clean-up.
Daily, at the end of the period you fill in what you have accomplished. Just think twice and choose your words carefully. Fill in the date, the point rating; usually 5 (20 minutes), 10 (40 minutes), or 15 (60 minutes), fill in what you did that day - usually one line in point form by choosing words carefully such as location and work done, then get the task verified/initially by teacher at the end of the period and you are done. Verification can not be left longer than two days, otherwise marks off.

On Friday, last day of the week, finish filling in the Evaluation section showing what you learned, new skills, and/or new insight you have gained. Then fill in the Overall Mark Table (below) yourself as a self evaluation and get your partner to fill in the peer evaluation column
Group Work - who was the team leader this round, and how well did it work out?
Design Process - is the sheet filled out, did you do some research based on work done to make you more knowledgeable in what you are doing?
Process/Product - Not only did you do a great job, but did you do it the right way?
It is the students responsibility to make an effort to learn and show new learning with-in each project task completed.
How do you do that if the task is really simple or you see little learning possible?... research something new that is part of the task you are working on and/or explore further through hands-on practice and closer look at specific details. It could be specific detail such as information on variations of the tool you are using on the project, something big such a a related career in that field the task is being completed, and/or building further on an experience or technique to improve upon.

Evaluation:
Ensure that you have included all required drawing components for full marks.
Evaluation Breakdown Component Descriptions
Marks
Always double check that you have completed all components for full marks.
Shop Layout - familiar and layout sheet labeled
20
Safety - general and safety passport started
20
Custom project - past project tear down, assorted custom group projects
30