About Mr. Franzen

This section is essentially a portfolio about what I am all about professionally. I also have a second recent portfolio About Me version re-written for a design portfolio I did not to long ago you can also check out, other wise below, is my original About Me section.
I have over 24 years of experience at Western Technical-Commercial school in the Technical Department and one year with the former Scarborough Board.
I have many strengths to offer in any organization. My colourful background in large equipment tire service and heavy construction, landscaping, forestry, demolition, re-design, CAD, home and office renovations, electrical, personal management, business, sales, computer hardware, software, and web design/programming have given me a wide base of experience and skills to draw from. Quality strengths such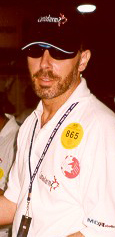 as planning, commitment, strategizing, team work, decision making, organization have all benefited our department and course challenges. My computer background provides a strong base to organize and assist students, department, administration, and teachers. With my familiarity with department related issues, teaching and working with-in committees, clubs, and administration, I am confident of my value to teaching and working with students, parents, collegues, and admininstration..
In teaching, I have co-ordinated with administration, other teachers, trade persons, computer technicians, board officials, and curriculum leaders to resolve a multitude of challenges in the classroom, student events, committees and with-in the department. When necessary, I have persevered, to prioritize goals and challenges with the resources available to resolve to the best solutions. I look forward to continuing to harness and innovate new changes, to improve current situations for the benefit of all. I have, on several occasions, volunteered my time and support to assist with department administration, above and beyond my general duties as a teacher. I continue to enjoy the challenge of teaching, and continue to build my experience not only in teaching and education, but technology, organization, current events, multiple technical related backgrouinds, and student resources.
Expanded Resume
Below is an expanded table of my resume showing some history.
Education Background

Queens University,


Continuing Teacher Education, Kingston, Ontario

Additional qualification courses in:

Technological Design 11/12
Technological Design 9/10


April 2014-2015

Parametric Technology (Canada) Ltd.,


Education & Training, Mississauga, Ontario

Certified on ProEngineer Wildfire 3 (now Creo Parametric 2)

Feb 2007
Yaskawa Motoman Canada Ltd.,


Education & Training, Mississauga, Ontario

Certificate on Robotics NX100 Basic Programming

Nov 2006
Canadian Red Cross,


Education & Training, Mississauga, Ontario

Certificate on Emergency First Aid and CPR-B (3year)

Oct 2006
University of Toronto,


Faculty of Education, Toronto, Ontario

Additional qualification courses in:

Honour Technological Studies Specialist
Design & Technology, Part 1
Construction Technology 11/12
Communications Technology 9/10


August 2001
September 1999
September 1997
August 1996

University of Toronto,


Faculty of Education, Toronto, Ontario

Diploma in Technical Education, specializing in Electricity

July 1996
Atkinson College,


Administrative Studies, North York, Ontario

Two credit; Business Administration & Sociology towards a BA

August 2001

George Brown College,


Technical Studies, Toronto, Ontario

Certification in "EC & M-EC"

(Electrical Construction and Maintenance, Industrial Electronic Controls)

Certification in Safety in Rigging


November 1992

October 1990
Humber College,


Technical Studies, Rexdale, Ontario

Certification in "Supplementary on-the-job Apprenticeship Training"

January 1993

Stouffville District Secondary School,


High School, Stouffville, Ontario

Diploma for Grade twelve, graduated with honors

June 1987
University of Toronto,


Western Technical-Commercial School, Toronto, Ontario

Taught Additional Basic Qualification in Technological Design for High School Teachers

Oct 2005 to March 2006
(Wednesday Evenings)
University of Toronto,


Western Technical-Commercial School, Toronto, Ontario

Taught Additional Basic Qualification Electrical Technology section in Construction Technology for high school teachers

July 2004 to 2010
(Summers)


Career Related Experience

Toronto District School Board,


Western Technical-Commercial School, Toronto, Ontario

Full time high school teaching in the following areas:

Electrical Construction, Communications Tech., Computer Service Tech., Integrated Tech., Exploring Technologies, Hospitality & Foods, Construction Tech., Computer Engineering, Robotics, Engineering Design, and Technological Design

Rejuvenated the Technology Design program including some architecture al and a mechanical engineering focus on robotics
Founded Integrated Technologies program and two room facility
Successfully combined the Computer Service program with school computer repair needs, and initiated the second generation WTCS web page for courses, news, and 75th Anniversary
Coordinated, planned and managed five electrical technology rooms into one and engineered new room design for construction
Facilitated student teachers from University of Toronto teaching program to assist with teaching experience
Support the Gifted Fellowship annual program and TEL committee
Recently heavily involved with extra-curricular FIRST robotics with students, teachers and parents - WARP7 with a 2002 & 2006 regional win continuing on to national competitions
2003 Member of the Shad Institute for Teachers, SIFT, helping teachers and students better prepare for the global economy

1997 to Present


Former Scarborough Board of Education,


Various Schools, Scarborough, Ontario

Occasional high school teaching, semester one, daily at various schools
Long-term occasional high school teaching, semester two at Albert Campbell Collegiate Institute

taught Design Technology, Drafting, and numeric control machining

1996 to 1997
Roxborough Electric,


Electrical Contractor, Downsview, Ontario

Served my apprenticeship, and continued to work as a Journeyman and later, a Supervisor
Most recent, I worked 60% of my time with Crown Cork and Seal in industrial related work

Supervised and directed journeyman crew in new installation, servicing, re-storing and re-wiring part and whole assembly lines sections
Related fields worked with include; programmable logic controls, motors, low voltage controls, sensors, power and feeder supplies, variable drives, and transformers

Designed projects, estimations, renovations, and installations both residential and commercial
Worked 40% of my time with companies such as; A &P, Ontario Hydro, Bell Canada, City of York, and Humber College Worked in; maintenance, emergency service calls, new installations, and renovations
Areas worked on, residential service design, estimate, and install, commercial heating, air-conditioning, refrigeration, office automation, fire alarm, computer communications, power distribution, security, sound, planning, layout, project design, estimating, and services
Continuing member of Local 353 (electrical union supporting the Toronto area since 1988)

1988 to 1995


Don Mills Tire,


Heavy Equipment Tire Service Repairman, Stouffville, Ontario

About 4 years with on-call 24 hour service repairs on a variety of heavy equipment across Ontario

Trouble calls done with a 5 ton service boom truck with on board air compressor, PTO hydraulic HAB Crane, compliment of 20 to 50 ton air jacks and tire repair tools and supplies
Heavy equipment worked on included: scrapers; grade-alls, trucks, front-end loaders, tractors, backhoe loaders, articulated trucks, specialized trailers, off highway trucks, freight container loaders/gantry cranes, etc

About 2 years focused on repairing damaged tires such as holes and cuts through sectioning, vulcanization patches and cold cure

1981 to 1987



You can download my resume in PDF condensed format of the above. Here you can click to see my current official teaching status and record standings with the Ontario College of teachers(OCT).

Interests, Sports, and Hobbies

Now a little about myself outside of work.

Currently active in weight lifting/training at the local gym. Along with weight training, nutrition is also very important. I make some awesome protein shakes using wholesome ingredients and also take a number of vitamin supplements daily. I generally workout daily to keep fit. I cycle as a aerobic/callisthenics fitness routine tied in with my weight lifting/training on my Iron Horse teal coloured hybrid bike. I also have many activities including swimming, canoeing, camping, hiking, basketball, squash, badminton, cycling, volleyball, roller-blading, winter downhill and cross-country skiing, water skiing, tubing, snorkeling, open water scuba-diving, martial arts and skating. I have coached in individual and small groups with squash, weight training, and martial arts.

Recently I use to ride a lot on my 2000 Suzuki Hayabusa sport touring motorcycle. This was the last year of the major manufactures speed race, as they were pressured by global governments to put speed limiters on all bikes starting 2001. Suzuki topped off Kawasaki in 2000 with their Hayabusa braking the world speed record of over 200 miles/hour. The bike was smooth, clean, and has great aerodynamics. This was short lived with young car driver who hit me in a very serious accident. Fortunately I was not seriously hurt and have not replaced the bike as it was totalled.

I have spent more time in the garden this year, planting trees, flowers, bushes etc making the backyard a nice place to relax. I have a lot more to do, but still take the time to enjoy it. It has a small vegetable garden, patio, fire pit, dining area, BBQ, flowers, wavy edged garden with central trees.

I enjoy using the latest technology, where it helps me in my profession. I supplement my profession with my own personal high tech interest, which can be costly as education is behind in this area. This has always been a personal interest. I remember back when 486 CPU processor computers had come out. At the time I spent close to $5,000 dollars to get a top-end system. It had a state-of-the-art 3d multi-sync monitor and a 40 MEG hard drive with an external modem and a seven-pin dot-matrix Star printer. I continue to build all my computer systems from scratch using quality components in their related areas.. Then of course there is the software. I am into web page design/programming, 3D modeling, Computer Aided Design, Office applications, Desktop publishing, etc.

Several years back I picked up a 5 * 10 solid oak Dufferin Snooker table. Pool (rules) is more commonly played then in comparison to Snooker here in Canada. It is a more challenging game as it uses the smaller 2 1/8" as opposed to the 2 1/4" balls along with the smaller 10-11mm pool cue tips. The table and the pockets also make for a challenging game. Commonly on regular Canadian pool tables the pockets have chiseled edges, but my table has refined rounded corners. Again this makes for a challenging shot, to put balls in the corner pockets. For some people this tends to be a turn-off, but for me the exacting precision of skillful shots is a challenge I always look forward to. In Snooker or Pool not just having the skill to play is not enough, you also need to have a strategy and shape/position in order to win. Check out these great snooker play by Ronnie O'Sullivan. I also enjoy playing fooseball a lot of time my brother-in-law and I go head to head working-up a bit of a sweat and competitively compete for the win - all for fun. I also enjoy a little poker each month playing tournament style on a poker table I designed and built a few summers ago, and if I have a bit of time enjoy a game or two of Call of Duty on X-Box 360 and more recently World of Tanks with X-box 360 and the I-Pad but perfer the PC version.

Each year I enjoy traveling. We have been to many places in many different modes of transportation. Europe with it's rail pass is a time to experience. Cursing in the tropics, enjoying the beaches, tropical islands, traveling down east have all been great experiences. Recently we have done more around Ontario, Nova Scotia, and Quebec staying closer to home, enjoying and exploring parts of Canada.